The logo – not just a little picture, but THE IDENTIFICATION SYMBOL for your company. It can be found on business cards, websites, social media accounts, flyers, posters and on many other digital and print media. For many customers or clients, the company logo is the first visual connection to your company.
Are you starting a company and need a professional logo design that is tailored to your company and your customers? Or you have been using the same logo for years and would like to have this logo design revised? We are logo experts and develop logos for all imaginable uses. With us, you get a custom logo design that is perfectly suited to you at a great price. Get an appealing logo design with high recognition value from AQVAmedia. Your logo is the basis for your business philosophy and your corporate identity. You are welcome to send us your ideas and specifications so that our designers can create the perfect visual implementation for your idea. We take current trends into account, but use fonts, color combinations as well as design elements that will present your company in a modern way for years to come. 3 high quality logo designs
Customized design
Unlimited corrections
100% satisfaction guarantee 6 high quality logo designs
3 business card designs
Customized design
Unlimited corrections
100% satisfaction guarantee 6 high quality logo designs
3 business card designs
3 letterhead designs
Customized design
Unlimited corrections
100% satisfaction guarantee 1. Order placement
You can commission us either directly via our website or by e-mail. We will contact you and you also tell us your design wishes. 2. First drafts
Based on your specifications, our experienced graphic designers will develop and present you with initial individual logo designs. You then give us feedback on this. 3. Further drafts
Now our graphic designers will create the remaining designs according to your feedback. After you receive them, let us know your change requests. 4. Revision
We will revise the design you have chosen according to your wishes until it exactly meets your expectations and is approved by you. 5. Completion
After we draw your custom logo in, we provide it to you with unlimited usage rights for web & print.
THE PERFECT LOGO DESIGN
Receive high quality logo design drafts within a few days and decide on a proposal. This will be further adapted according to your ideas until you have no more change requests. Afterwards you will receive your logo in different high-resolution raster formats, so that you can use your logo design in the digital as well as print area in many ways.
high quality and individual logo design
Design development by experienced graphic designers
universally applicable logo (website, professional print, etc.)
high resolution vector formats: ai, eps, pdf, svg
Delivery of printable data
Raster formats in 300dpi resolution: jpg, png, psd
unlimited corrections without extra charge
100% satisfaction guarantee
YOUR ADVANTAGE
Based on our experience, we create unique logo designs. These will positively stand out from your competition and contribute to your business success. We create the logo in such a way that it clearly reflects your field of activity and will not be forgotten by your customers. We ensure the universal usability of your logo so that you can use it in all desired areas and sizes.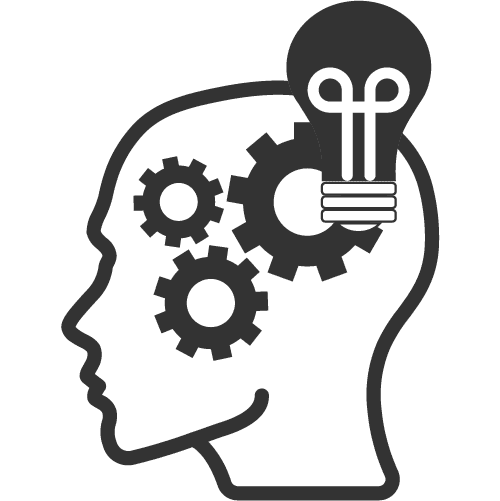 DEVELOPMENT
We create individual logo design drafts for you according to your wishes. To offer you the best possible quality and variety, the design of your logo drafts is done by experienced graphic designers. We will then revise the design you have chosen until it corresponds exactly to your wishes.
UNLIMITED REVISIONS
If multiple revisions are necessary to finish the logo according to your vision, these corrections are included in our price. We will make the revisions until the logo is approved by you.
DATA TRANSMISSION
After the completion of your logo design, you will receive the associated printable graphics as freely scalable vector formats. In addition, we will send you your logo in various high-resolution raster formats (minimum 300dpi resolution). The formats supplied by us are: ai, eps, svg, pdf, png, jpg, psd.
You can use your logo for example:
in MS Office (Word, Excel, PowerPoint, Outlook, etc.)
on your website
in your eBay or web store
in your blog or forum
on your letter paper
on your business cards
as foil lettering on vehicles as well as signs,
on textiles
on office supplies such as stamps,
for advertising materials (flyers, brochures, etc.).
SATISFACTION GUARANTEE
For your safety we offer you our satisfaction guarantee! In the extremely rare case that you do not like any of our initial designs, we will not charge you for our services. If you paid for the logo design via PayPal or bank transfer, you will get 100% of your money back. We do not charge any processing fee.
FREE BACKUP SERVICE
Alle freigegebenen Grafiken sichern wir dauerhaft kostenlos für Sie. Geht Ihr fertiggestelltes Logo Design verloren, senden wir Ihnen die Dateien Ihres Grafik-Pakets gerne erneut zu.
We permanently back up all approved graphics for you free of charge. If your completed logo design is lost, we will gladly resend the files of your graphics package.
Customers
who work successfully
with aqvamedia