Even in times of social media and appearances there, a website is an absolute must for every company. It serves as a digital business card and reflects your service. An outdated or even unprofessional website can quickly become a boomerang, with no orders or purchases.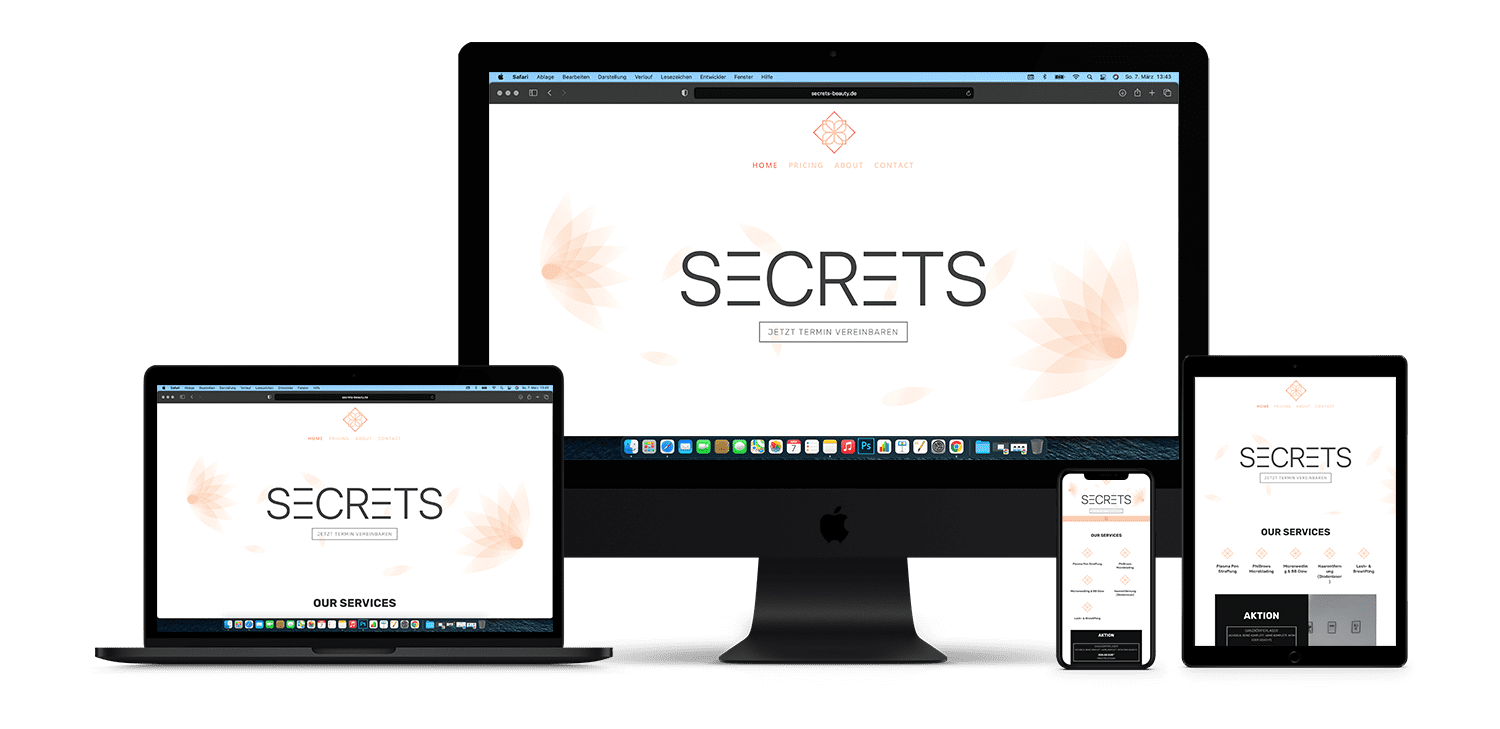 individual design
up to 5 pages of content
legal pages
Cookie banner
mobile customization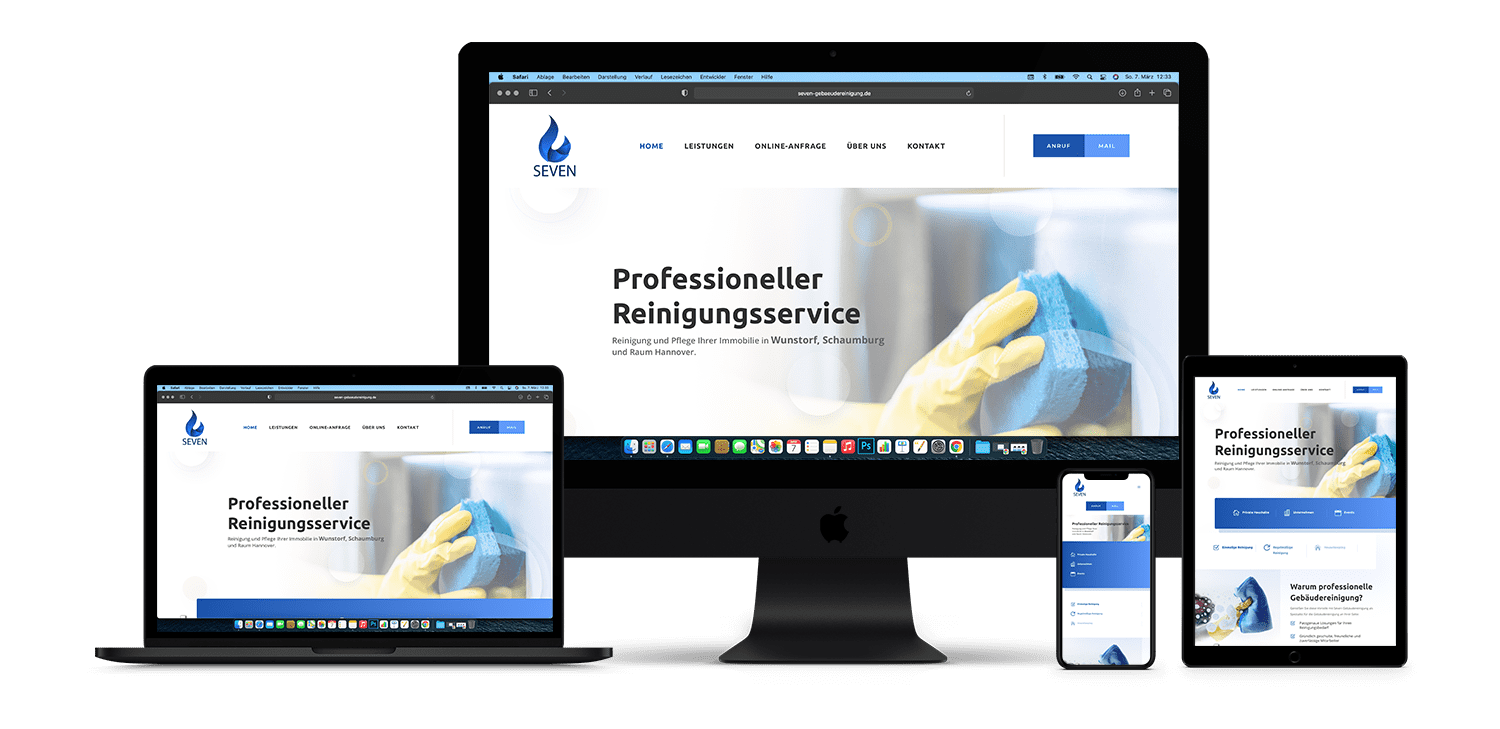 Individual design
Up to 10 pages of content
Legal pages
Contact form, Route description
mobile customization
Onpage search engine optimization
SSL encryption (certificate required)
Optimization of loading times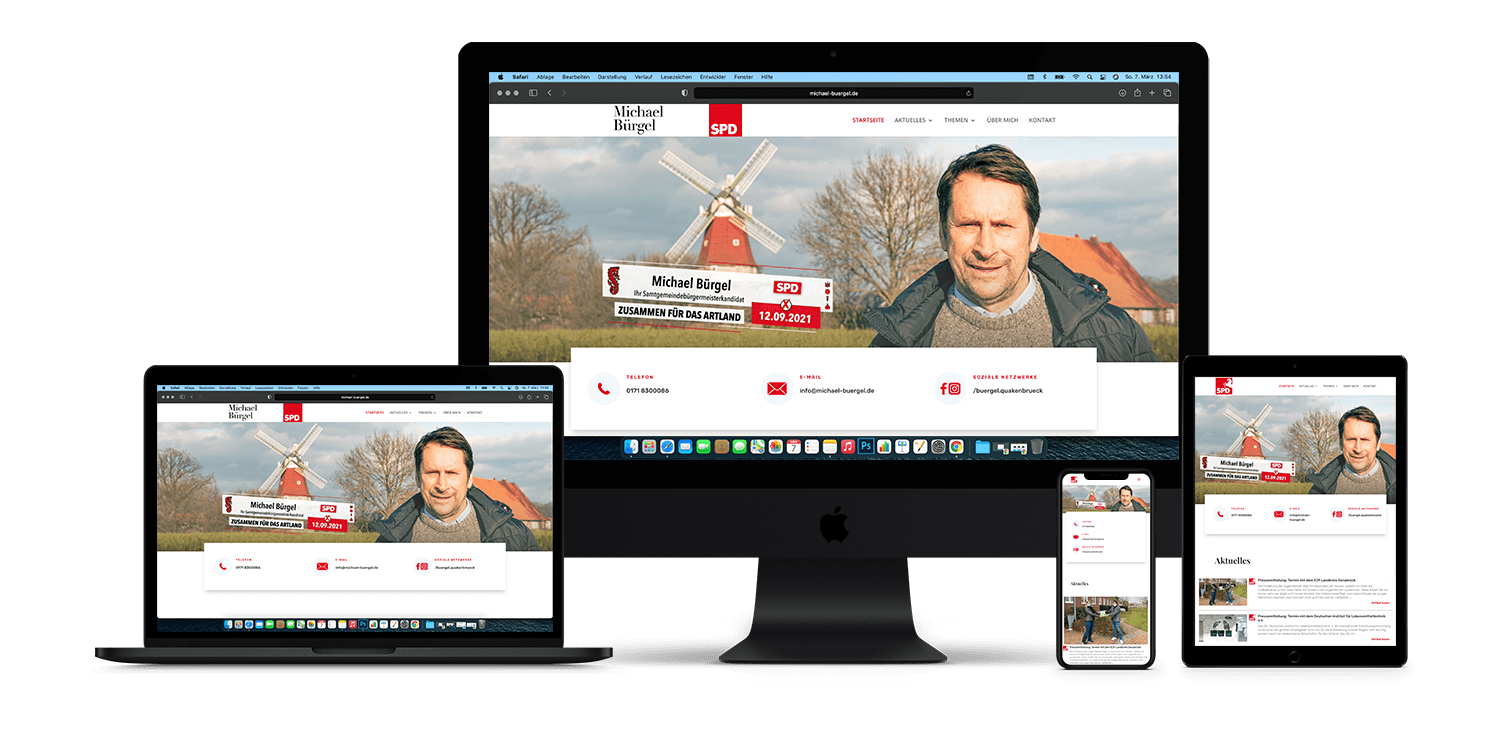 Including logo design
1000 business cards + design
Individual design
Unlimited number of pages
Legal pages
Contact form, Route description
mobile customization
Onpage search engine optimization
SSL encryption (certificate required)
Optimization of loading times
prof Google MyBusiness listing
Development
When developing your website, we focus on a user-friendly and professional web design that meets your needs and is individually tailored to your company. A professionally created website supports you in placing your company in an appealing way on the Internet – it is a valuable means of communication between you and your potential customers. A professional web design is characterized by the fact that it is simple in terms of graphics and content. Our goal is to address and inspire your target group. This includes a uniform visual language and a unique style. Together with you, we develop a fully thought-out corporate design that represents your company in the big world of the Internet. 
Corporate Design
In addition to user-friendly navigation and an emotional approach to your target group, we ensure that the unique character of your company is highlighted. To make your company unmistakable, photos, illustrations or icons will be created especially for your project. We always take your logo or your company colors into account and work out the special features of your company. The design underlines the recognition value of your company and is remembered by visitors. We follow design trends closely and use them in the right places.
Mobile First & Responsive Design
In the age of smartphones and tablets (mobile devices), Mobile First is one of the most important rules of the Internet. The majority of society uses mobile devices to move through the network. Without a perfectly mobile optimized website, you are practically invisible to a large part of your potential customers. Mobile First is the first point of reference for us.
If a responsive web design is used, the website adapts to any screen resolution, regardless of whether the user accesses it on a smartphone or tablet. The basis is the appropriate design grid, which is able to arrange the contents of the pages differently. The navigation should also take mobile access into account, for example by supporting swiping with a finger on a smartphone or tablet.
Usability
You can attract website visitors with an attractive web design and modern photographs, but they will only return if the user-friendliness of the website is convincing. That is why we attach great importance to sophisticated visual ergonomics so that visitors can orientate themselves well and like to linger on the website. With understandable user guidance, you ensure that your information is found quickly and arrives safely. If the design is modern and the navigation is logically structured, visitors rate the website as professional and rate the quality of the products and services high.
Well thought out SEO optimization
In order to become known on the Internet and to win customers, a front position on the search engine results pages, especially Google, is essential. However, this cannot be achieved through the massive use of keywords and poorly thought-out key terms. A well-founded analysis, the right strategy and the choice of the right SEO measures are required. With competence and experience, we help you to ensure that your website is found quickly and by the right users. We make sure that your content is displayed legibly on all conceivable end devices. With such a responsive web design, you can reach your potential customers on smartphones, tablets or in the classic way on the PC. The search engines also rate this positively, so that your website can achieve a higher ranking.
Customers
who work successfully
with aqvamedia